Does your house need window treatments? If the answer is yes, then be careful when choosing them since they dictate how much privacy you will have and the amount of natural light and air you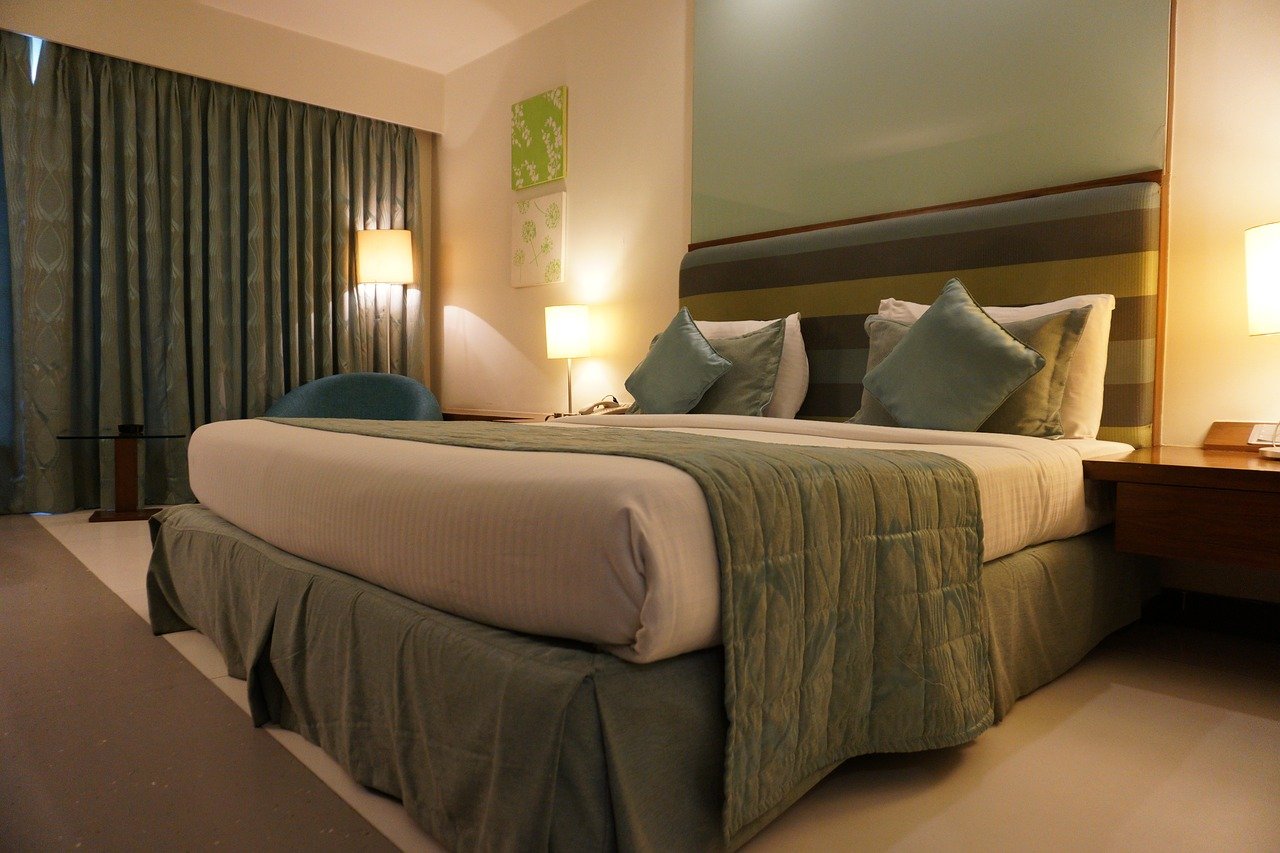 will receive. Opt for customised window covering if you do not like ready-made ones. If you are looking for the highest quality of custom made curtains please check out Sophie Sews!
Let's discuss the benefits that you can get from custom draperies to help you make a more informed decision on your window coverings.
Custom Drapery Benefits (Why They Are A Good Investment)
Let's cover the benefits that custom draperies provide to help you better understand why you might want to buy them.
Precise Measurements
One major benefit of custom draperies is that they are tailor-fit to your windows' dimensions. When you buy window treatments from a big box store or retail chain, your options are limited in terms of colour, design, and size. Poorly fitting window coverings do not provide adequate privacy or protection against the sun. However, with custom draperies, there are accurate measures taken of your windows, and treatments are designed for a perfect fit. That means you can make them short or long. You also don't have to worry about how they are going to look after they are installed since you get to choose the texture, pattern, design, and/or fabric.
Different Styles
The generic term drapery is used to describe decorative fabric that is mounted on windows. The two main types are curtains and drapes. The names are often used interchangeably. However, they are not the same thing.
Curtains
Typically, curtains are made out of light fabrics and provide rooms with an open and airy feeling. However, there are also curtains that are made out of darker-coloured and heavier materials or lined that are available. If a lighter material is not sufficient on its own to control privacy and light, it can be combined with blinds or shades. They also can be designed in many different colours and styles and either fall all the way to the floor or stop at the windowsills.
Drapes
Typically drapes are made out of heavy and stiff fabrics with a lining to back them. When they are closed, they provide a more decorative feeling and plenty of privacy. They control light very well without needing any other window treatment. They provide an appearance that is more formal than curtains. They can either be designed to have a traditional reach or puddle on your floor.
Whether you choose draperies, curtains, or drapes, generally speaking, they prove a more decorative look compared to other types of window treatments. They are available in many different trims, finishes, colours, and fabrics, so they can create the exact appearance you want.
Superior Workmanship
Professional methods and high-quality linings are used to make custom windows coverings such as draperies. The fabrics are chosen carefully to best suit your window's positioning including the amount of sun it receives and its style. Factors like colours and textures that are used in your interiors are also factors that need to be considered to ensure they go well with your decor. You will have the opportunity to work closely with a professional who will manage all aspects of the design and installation processes to ensure that the highest standards are maintained. In turn, this will ensure that your custom draperies will last for many years. Over the long run, this will save you money since you will not need to change them as often.
High-Quality Fabrics
Whenever custom draperies are purchased, you can be confident that they have been made out of high-quality fabrics. You also will not need to worry about snags or colour variations. That is because the fabric is thoroughly inspected prior to being made. The fabric also used comes from the same lot of dye so you don't have to worry about colour variation.
If you want your drapery to attract the attention of your visitors, select window coverings that have bold colours or large patterns. Sheer is the best option if you wanting to have an elegant space that looks breezy and airy as well.
There are so many different options available these days, so you won't have a hard time finding something well-suited for each room in your house.