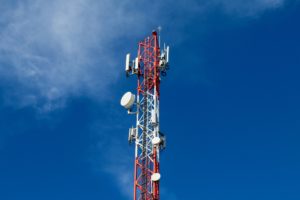 Developments and advancements in the telecom industry during the 1990s increased the need for efficient billing systems. Equally, in the last few years, the billing system has experienced renewed interest, just like the other different facts of this industry. With ever-growing complexities related to the pricing of telecom service and mobile devices technology, there has been a need for the development of a robust billing system that can meet the needs of companies and customers in the era that we live in.
Billing solutions providers the world over are continually adding new features to their solutions, like cloud billing services, to make it easy for telecom providers and consumers to perform and receive billing without facing any billing issues.
Billing Process
Typical billing systems consist of the following steps:
#1. Collection of call data
#2. Storage of call data into individual customer databases
#3. Calculation of call charges
#4. Inclusion of additional charges
#5. Processing of bills
#6. Generation of invoice
#7. Mailing of invoices to respective customers
Telecom billing solutions yield the following benefits:
Itemisation of Bills
Every telecom billing system will have the capability to provide detailed bills to its customers. The bills contain all the details related to outgoing calls and the variety of other services they have subscribed to.
Highly Accurate Billing
Telecom companies that have a large customer base need to ensure their billing system runs error-free. Telecom billing solutions providers come in handy as they have developed billing systems that are 100% error-free.
Availability of Instant Information at Call Centres
With the aid of a robust billing system, customer service providers can produce the details of any customer care case. This capability helps to increase the percentage of satisfied customers, which ultimately improves customer retention rates.
Duplicate Records Checking Capability
When using an advanced billing system, you can check for and purge off any duplicate system, thereby negating the chances of encountering any redundancy. Moreover, the system checks for false information, including fake email addresses.
Paperless Bill Generation
The advent of smart devices has enabled companies to adopt the use of e-bill statements. Such systems reduce a lot of cost to telecom companies. The cost of preparing the papers for printing, printing the bills, and distributing the papers can be massive. Paperless bill solutions negate such costs.
Telecom Billing Solutions Heading into the Future
Cloud Computing – In the coming years, service providers will move their billing solutions to the cloud, resulting in cloud-based solutions. This will result in significant cost control throughout the billing process. Additionally, cloud-based solutions will yield the benefit of improved security throughout the billing process. Finally, there will be the benefit of scalability, whereby telecom providers can scale the billing solutions they purchased based to match their growing customer-bases.
Convergent Billing –The popularity of convergence billing is growing tremendously owing to its numerous benefits. It is generally defined as a type of billing system wherein all the bills for a single customer, for instance, postpaid mobile bills, data charges, IPTV, and much more are generated on a single invoice. This will help control the cost of marketing and implementing different services. Moreover, this approach to billing allows companies to attract customers by providing bundled service/product packages at discounted rates.
Self-service – Some telecom companies are providing self-service capabilities to their customers. The customers can modify their plans and manage their accounts on their own based on their needs. Such capabilities will reduce the need for customer care agents heading into the future.
At present, it is hard to imagine the telecom industry without good billing solutions. As such, telecom services providers must bolster their businesses by using the best telecom billing solutions.