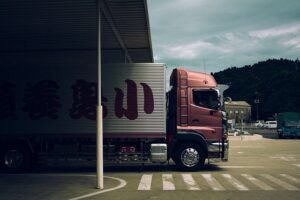 You may decide to become a lorry driver for a variety of reasons, whether it is nostalgic, personal, financial, or even desperation. However, regardless of the reason, we can guide you through the process. A lorry driver's job is not suited to everybody. Anyone that wants to become a lorry driver needs to have certain characteristics, which are:
– You must love driving
– You must have a great deal of patience
– You must be self-motivated
– You must be comfortable with your own company for extended periods of time
– You must be extremely safety-oriented
– You must be in good physical condition.
What Will Be Your Duties as a Lorry Driver?
You will be driving commercial vehicles of over 7.5 tonnes, which includes articulated lorries, transporters, tankers, as well as trailer wagons. You will be working from ports, distribution centres, depots, and warehouses, carrying goods all over the United Kingdom and perhaps even throughout Europe.
Your duties may also include the following besides driving:
– Ensuring that loads are secured safely
– Supervising or helping in the loading and unloading of goods
– Completing delivery paperwork and logbooks
– Following traffic reports and changing the route if necessary
– Planning delivery routes and schedules with transport managers
– You may also need to deal with basic maintenance, like tyre, oil, and brake checks both before and after journeys.
Lorry Driver Salary
You can expect a LGV salary ranging from £18,500 to £35,000 as a lorry driver. (Please note that the figures are purely a guide).
– Starter: £18,500 – £22,000
– Experienced: £23,000 – £28,000
– Highly Experienced: £27,000 – £35,000
You will typically be working up to 42 hours a week, but over time may be available. There are strict laws for the number of hours that you are allowed to spend driving between breaks. Much of your time, however, would be spent on the road, and you would drive all day and night regardless of weather conditions. Overnight stays may be necessary too.
If you have made it thus far and still would like to be a lorry driver, here is a guide to doing just that.
Qualifications
You will need to meet the criteria below before you can even consider applying to become a lorry driver:
– Be over the age of 18 years
– Have a full car driving licence
Do you meet the above criteria? If so, here's what you need to do next:
– Applying for a provisional lorry license
– Completing Driver CPC qualification
Applying for Your Provisional Lorry Licence
The first thing you need to do is choose the type of vehicle that you would like to drive. There are several options, both under or over 7.5 tonnes including articulated lorries, trailer wagons, flatbeds, and tankers. After you decide on the types of vehicle you would like to operate, you should then apply for the applicable licence.
Medium-Sized Vehicles
Category C1: It is the lowest licence class that allows you to drive commercial vehicles of between 3.5 tonnes and 7.5 tonnes, MAM,* (with a trailer up to 750kg). This licence permits you to drive the likes of cargo vans, Luton vans, and lightbox trucks.
Category C1E: if you have this licence class, you are permitted to drive commercial vehicles of the C1 category with a trailer over 750kg. The trailer, however, cannot weigh more than the vehicle once fully loaded. If you want to drive vehicles with large, heavy utility trailers, this class is ideal for you.
The combined MAM* of both categories cannot be more than 12 tonnes.