Is It Advisable to Tip Your House Cleaner?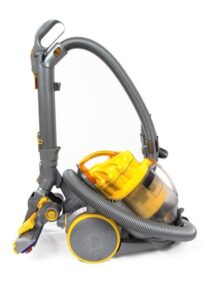 House cleaners, just like other service providers, always appreciate being rewarded for their hard work through tips. When it comes to hiring a house cleaner, however, there are instances where a tip could be more appropriate than others. Factors such as the company's size, its tipping policy, the condition of the house, and the quality of work done can all contribute to whether or not you need to tip your house cleaner.
Self-Employed House Cleaners Vs. Agencies
The size of the cleaning company you are working with is the first important consideration. Is it an individual self-employed cleaner that runs their own business, or is it a large cleaning company with many employees?
Individual owners are usually able to set their own rates and don't lose a portion of their earnings to a larger company. Due to this fact, they usually don't expect to receive additional tips.
Employees, of cleaning companies, on the other hand, don't get to determine how much they earn, are paid just a portion of the full-service rate, and often rely on tips to earn a living wage. If you take this into consideration, you can determine whether or not a tip is necessary. If you own an office in Hook, then search office cleaning Hook.
Tipping Policies
The tipping policy of the company you are working with is another important consideration. Cleaning companies have started paying employees higher wages, thus eliminating the need for customers to tip the cleaners.
Other companies, however, factor the tips into their standard rates. In that case, the service agreement needs to clearly show how the rates are determined as well as whether the tip is actually included.
Still, other companies may have a policy where cleaner tipping isn't allowed. In such cases, the cleaner will respectfully decline any tip offered.
If you aren't sure about the company's tipping policy, there's no harm in asking. In fact, they could even guide you on what other customers have usually done as well as the amounts they typically tip.
The Condition of Your Home
The condition of your home is another important condition to consider when deciding whether or not to tip your cleaner.
If you have a particularly difficult task such as an unusually filthy bathroom or a kitchen that's extremely messy, or you know that your house hasn't been cleaned in quite a while, you may choose to tip the cleaner even if it is something that you don't usually do.
The Quality of Work Done
The quality of work that you receive from the cleaning service is another important thing to take into consideration before you decide whether or not to tip the cleaner.
If the cleaner has provided substandard work, you should avoid giving a tip, especially if you still need to call the company for a follow-up clean. Conversely, if the cleaner has done an exceptional job and your home is left spotlessly clean, you should consider rewarding their efforts using tips.
How Regularly and How Much Should You Tip?
If you have decided that you want to tip your cleaner, you may still wonder how regularly you need to do it and what amount is appropriate. For that question, it is important to consider things such as the kind of services requested, whether it is the same cleaner or a different one each time, and how your rates are determined.